Welcome to another installment of Favorite Friday. Today, I'd like to share a definite favorite of mine – Shannan Albright! This author offers up two completely different types of paranormal romance – both of which offer a refreshing look at the genre.  So whether you prefer weres or knights, read on to learn more about this fascinating author. Welcome, Shannan! Let's start off with a few questions.
~~~~~~~~~~~~~~~~~~~~~~~~~~~~~~~~~~~~~~~~~~~~~
~ How did you get started writing?
Hum…I think I started writing when I started drawing at the age of two. I had a story for every picture I drew and of course there always was a dashing knight coming to the aid of the princess. Even when the princess in question had a fish tail and lived in the ocean Lol!
~ What book are you going to tell us about today? Is it part of a series? If so, what's the order in which the books should be read?
I just finished the second book in the "Knights of Excalibur" series. I'm working on the third and final installment right now and hope to have it out by fall or early winter "fingers, toe and eyes crossed." Gah, the eyes may have been a bit much. I'm a bit woozy now. Anyway, these novellas are read in order.
The first is Beloved Wizard and it's all about Merlin. Not the Merlin that comes to mind though. Mine is a certified hunk. It's followed by The Knights Druid and the central character revolves around reincarnated Knight Sir Kay…Sigh, I have a real thing for Irishmen. He is also a Shifter since one legend about him states he could change into any animal –and no, I'm so not going to go there. Lol! The third is called The Kings Lady and as the title suggests this story is all about Arthur and Gwenivere.
~ How did you come up with the story?
I had a friend who wanted short stories for her publishing house and she asked me for a short story. I had only three weeks to get it to her. I started it as a Frankenstein Monster theme called My Beloved Monster but when the project was trashed I thought, well now what? I looked it through and decided to toss it. For some reason instead of that I started thinking about Arthurian legends with the phrase "The Once and Future King." I decided to do a modern day take on the legend and throwing in reincarnation into the mix. What I got was Beloved Wizard.
~ What is your favorite thing about being a romance writer?
I can always have my HEA or happily ever after. No matter how much I put my characters through, they are redeemed and grow in the end. So not reality, but what can you expect from a Pisces?
~ What is your favorite part of writing?
I love world building and snappy dialog. When things are clicking I can't write fast enough. It surprises me what the characters come up with when I give them free reign. Eeeks! That can get me into trouble at times Lol!
~ What is your least favorite part of writing?
Editing, hands down. It has to be the most tedious, uninspiring thing there is to do. Who cares if there is a dangling participle as long as it flows, Right? Well wrong. It can kill your story in a heartbeat. So I guess it is a necessary evil.
What is your typical writing day like?
Work my day job, come home and do promo for an hour or two. Do dinner and write until I can't see and my brain is mush. That seems to happen around ten at night. Then up at six to do it all over again. On the weekends I write when I can. I'm President of my RWA chapter so we meet twice a month and I'm also part of Hot Mojave Knights a reader event that is coming October 2013! That will be sweet and a great promo tool!  My goal is to be a full time writer so I have tons of work ahead of me.
~~~~~~~~~~~~~~~~~~~~~~~~~
Ah, the typical double life of a writer! Your books sound fascinating, Shannan. I love the way you've taken the classic Arthurian tale and updated it to current times. Very clever! Can you tell us more about your latest book, The Knights Druid?
~~~~~~~~~~~~~~~~~~~~~~~~~
The Knights Druid
What's worse than a pissed off Knight? Colin Hennessy.
Shifter, Knight and quick tempered Irishman, Colin remembers vividly his past life as Sir Kay. Haunted by the woman he once loved and lost, he has spent his lives searching for his lost love to no avail.
Now Arthur is back and his life once again is filled with purpose. Joined by a common goal, he lives only to protect Arthur and his fellow Knights from the twisted, black magic of Mordred.
Juliet Boyd moves among societies rich and pampered, but she holds within her a terrible secret. One Vance Hollister is determined to exploit. Mordred is back in a new skin, now as Vance Hollister and the old evil is alive and well.
Colin and Juliet are unprepared for the flare of attraction that ignites between them from across a moonlit parking lot. Dare she open herself and expose her cursed gift? Can he save Juliet from Vance's twisted manipulations or will he lose his second chance at love? A showdown between good and evil is coming to a head with Colin and Juliet right in the middle.
~~~~~~~~~~~~~~~~~~~~~~~~~
What a great blurb for The Knights Druid! I've always enjoyed reading and watching movies about the legend of King Arthur and his knights. Having them brought to life in such a modern and unique way really fascinates me. Where can I find this, and your other books?
~~~~~~~~~~~~~~~~~~~~~~~~~
The Knights of Excalibur novels are available from Extasy Books:
Arthur and his Knights are back and ready to kick ass! Available in : Adobe Acrobat, Palm DOC/iSolo, Microsoft Reader, Hiebook, HTML, Mobipocket, Rocket, Epub, Sony PDF, Sony LRF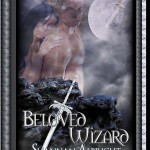 Merci Tramaine is not happy to be called back into service by her old boss Arthur, especially when she is charged to find her missing ex-lover. Available in : Adobe Acrobat, Palm DOC/iSolo, Microsoft Reader, Hiebook, HTML, Mobipocket, Rocket, Epub, Sony PDF, Sony LRF
~~~~~~~~~~~~~~~~~~~~~~~~~
The Dark Breed novels are available from Evernight Publishing:
Dark Passion Rising – A Dark Breed Novel – Book 1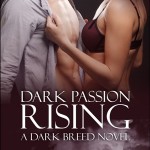 Passion's Flight – A Dark Breed Novel – Book 2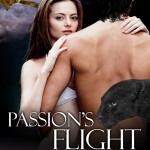 ~~~~~~~~~~~~~~~~~~~~~~~~~
You can also purchase Shannan's books from:
Amazon
Smashwords
All Romance eBooks
~~~~~~~~~~~~~~~~~~~~~~~~~~~~~~~~~~~
Bio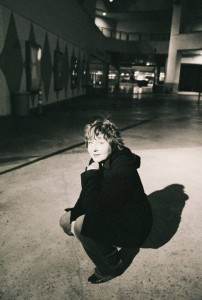 Shannan Albright lives in Las Vegas, NV with her husband, two dogs and one cat. She is President of the Las Vegas Chapter of the RWA and has been a member since 2008. When not writing she spends her time between oil painting and reading.
She loves writing paranormal romances because of the world building and rich characters she finds. She loves dark, edgy heroes and heroines overcoming impossible odds internal and external. I am a "hopeful" Romantic and believe healthy relationships and strong partnerships are key to a happy ever after.
~~~~~~~~~~~~~~~~~~~~~~~~~~~~~~~~~~~
Thank you so much for coming to talk with us today, Shannan! You can visit Shannan's website and blog by clicking the links below.
~~~~~~~~~~~~~~~~~~~~~~~~~~~~~~~~~~~~~~~~~~~~~
Connect with Shannan Albright at: http://www.shannanalbright.com
Keep up with the happenings on her blog: http://www.shannanalbright.blogspot.com/